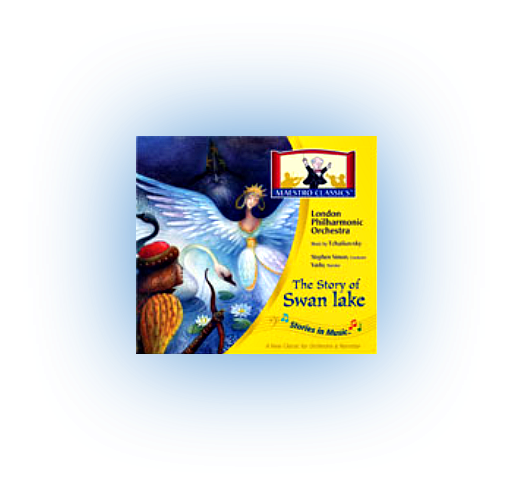 The Story of Swan Lake from Maestro Classics has become a new favorite in the car these days.  Bear and J-jo love hearing the story of the prince who falls in love with a swan princess.  The story is interspersed with Tchaikovski's beautiful and enchanting music.  I was very pleased with this CD and it makes for a wonderful addition to our homeschool for music appreciation.  Although the CD is geared for ages 5+, my 2 and 4 year old enjoyed it tremendously.
Maestro Classics offers many more stories set to music.  Visit Maestro Classics and listen to some of the music samples.  Each CD comes with a 24 page activity guide with additional information and activities such as a biography of Tchaikovsky, information on acoustic and electric guitars, sheet music and words for a sing-along song, explanation of major and minor keys, puzzles and more.
The curriculum guides Maestro Classics offers (free) for each CD allows a parent to use each CD as a wonderful unit study if desired.  I love that this is all there, even though we haven't used it yet.  I love that when I am ready to do a more directed study of Tchaikovsky with the kids, I have a place to go for the information and activity ideas.
Maestro Classics offers their selections on CD ($16.98) or as downloadable MP3s ($9.98).  You can also find Maestro Classics on Facebook and Twitter.
Disclaimer: As a member of the TOS Homeschool Crew I received a free copy of "The Story of Swan Lake" for giving my honest opinion of this product.