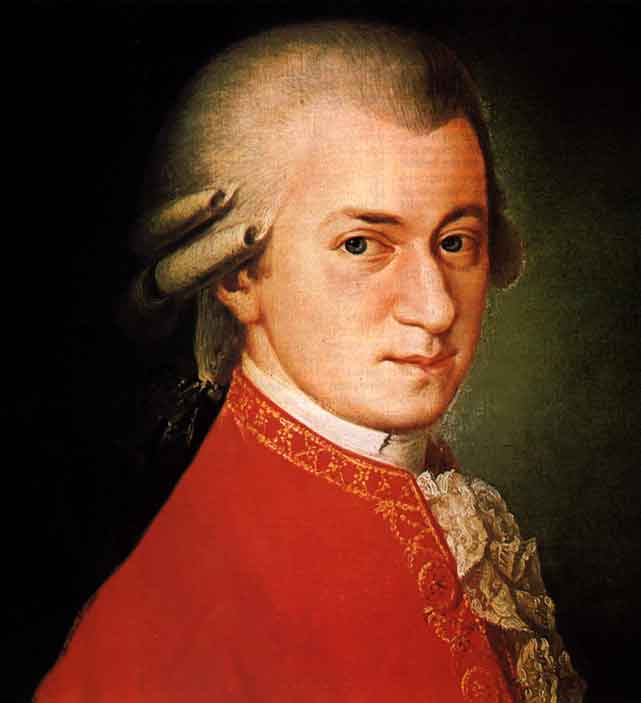 As we are learning
Twinkle, Twinkle
on the violin, it was appropriate for us to learn a bit about Mozart this week.  We read a very
neat biography
of him written kind of like a fairy tale.
When Mozart was three he would stand on his tiptoes to reach the piano keys.  He already knew what notes sounded good together.  He could play the violin just by listening to others play. He wrote his first song at 5 and his first symphony at age 8!
We also read Play, Mozart, Play!  a cute little picture book about Mozart.  
We've been listening to CDs of Mozart music in the car and to Mozart on pandora.com.